Nearer to Nature Schools offers a variety of activities, including curriculum-linked school incursions, excursions and professional development.
Last updated: 12th September, 2023 (under review)
Image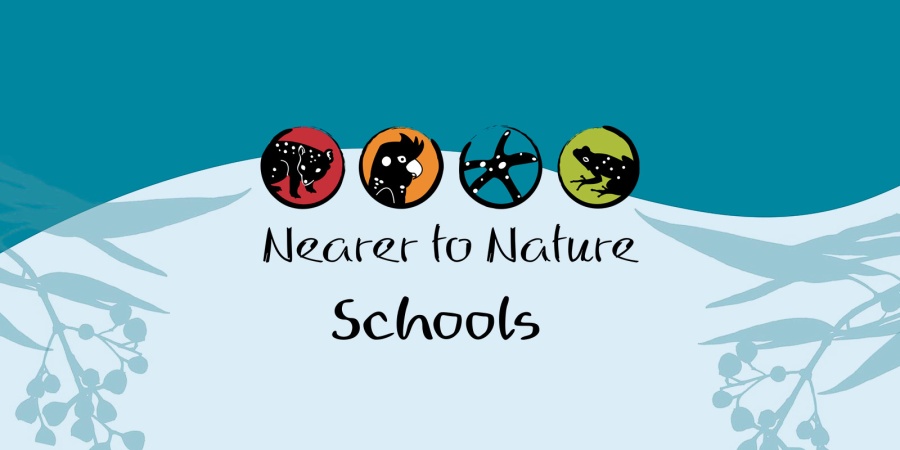 The Nearer to Nature Schools program offers:
excursions or camp activities based at a variety of locations across Perth, Dwellingup, and the South West
incursions at your school - Perth metro and the South West
Outcomes of the program support the department's objective to ensure that the nature of Western Australia is protected and conserved, for its intrinsic values and to enrich people's lives.
Our excursions and incursions cover a range of curriculum-linked topics including:
fire
Aboriginal culture
forest/bush
water
wildlife
conservation
Secondary school programs
Canning River
Incursions/excursions/professional development
Excursions at Valley of the Giants Tree Top Walk
To book Nearer to Nature Tree Top Walk email: ttw@dbca.wa.gov.au
Essential information for teachers
Other classroom resources
Document
217 KB
(PDF)
Last updated 18-07-2023
Marine and coastal habitats - Threatened and protected species
Videos
Deadly Protectors
Fire Mosaic
The day the flames came
Contact details for excursion bookings
How to book
Bookings can be made in several ways.
For excursions at:
Perth Hills Centre, Mundaring Weir
Henderson Environmental Centre, North Beach
John Forrest National Park
Dwellingup Forest Heritage Centre
Contact:
Tel: +61-8-9295 2244,
Email: n2n@dbca.wa.gov.au
Office hours:
Monday-Friday 8.30am - 4.30pm
---
For excursions at:
Wellington Discovery Forest, near Bunbury
Margaret River Eco Discovery Centre
Leschenault Peninsula Conservation Park, Australind
Ludlow Tuart Forest, near Busselton
Dwellingup Forest Heritage Centre (Sustainable forestry only)
Contact:
Tel: +61-8-9725 4300,
Email: swecoed@dbca.wa.gov.au
Office hours:
Monday-Friday 8.30am - 4.30pm
---
For excursions at:
Dryandra Woodlands Ecology Centre, Narrogin
Contact:
Tel: +61-8-9881 9200
Email: raymond.mcknight@dbca.wa.gov.a
---
For excursions at:
Valley of the Giants, Walpole (Treetop Walk)
Contact:
Tel: +61-8-9840 8263
Email: ttw@dbca.wa.gov.au
Office hours:
Monday-Friday 8.30am - 4.30pm
Frequently asked questions
Are schools required to provide an adult to student ratio for this excursion?
Yes. The minimum requirement for supervision is:
ONE teacher/adult for every SIX Pre-primary, Year 1 to Year 3 students.
ONE teacher/adult for every FIFTEEN Year 4 to Year 12 students.

Do we need to bring morning tea, lunch, and drink?
Yes. There are no shops at the Centres.

Do the Centres have Emergency Response Plans (ERP)? Can I have a copy of this plan?
Yes. Our ERPs include fire evacuation procedures. You can request a copy when you make a booking.

Do you have Insurance and Liability cover?
Parks and Wildlife Service is insured by RiskCover and therefore complies with all the public liability requirements of the Department of Education's Excursion Policy.
Certificates of Currency can be found in the downloads section below.

How much will my excursion cost?
Costs vary depending on the excursion and activity. Cost details are available under the primary and secondary programs links on this page. All costs quoted are GST inclusive.

Is there a minimum payment for one group?
Yes. We are a not-for-profit government organisation and will require minimum payment for 20 students. No minimum numbers are applicable to SouthWest excursions.

How do I pay for my school excursion?
You will be invoiced for the number of attending students or the minimum required for the excursion (See Q6). Teachers and accompanying adults are free of charge.

Do Nearer to Nature Officers have Senior First Aid certificates?
Yes. Nearer to Nature Officers are trained in first aid and hold current Senior First Aid Certificates.

Do Nearer to Nature Officers have Working With Children Checks?
Yes. All Nearer to Nature Officers have a current Working With Children Check.

Is our bus required to stay at the Centre during the excursion?
We recommend that your bus stays at our Centres. For some excursions the bus will be required to transport students during the day. We provide details of essential times of arrival and departure in your confirmation letter.

What communication strategies do you have?
Walkie-talkies are carried by Nearer to Nature Officers at Perth Hills Discovery Centre for all activities. Mobile telephones are carried by Nearer to Nature Officers at CREEC, Forest Discovery Centre, Wharncliffe Mill, Wellington Discovery Forest and other regional centres at all times.

What information is required from Teachers on the excursion?
Nearer to Natures and Wildlife Service recommends that the Teacher-in-Charge has a list of participating students, contact telephone numbers. Teachers must provide Nearer to Nature Officers with any relevant student health information on arrival at the Centre.