Rottnest Island is Western Australia's very own island getaway.
Last updated: 6th June, 2023
Image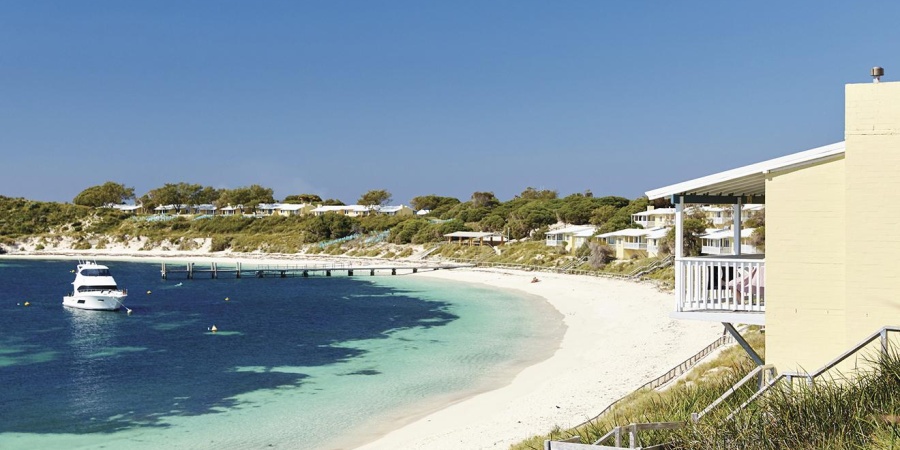 19 kilometres west of Fremantle in south-west Western Australia. The island is 11 kilometres long and 4.5 km wide at its widest point, with a land area of 1859 hectares and an associated marine reserve of some 3800 hectares.
The Whadjuk Noongar people are the Traditional Owners of Wadjemup, and the island holds a rich and complex history for Aboriginal people across WA. Visitors to the island, can join an immersive Aboriginal tour or visit the Wadjemup Museum and connect to the historical, cultural and spiritual significance of the island.
Wadjemup / Rottnest Island is a Class A reserve with unique flora and fauna. There are 63 secluded, sandy havens, linked by paved riding and walking trails. The Basin, Geordie Bay and Little Parakeet Bay are favourites close to the Thomson Bay settlement, while those towards West End have a raw, rugged appeal. From certain spots, you'll see humpback whales breaching (they migrate from September to November), seals floating or dolphins bobbing. Beneath the waterline, there are numerous species of coral, tropical fish and abundant seagrasses. Both Parker Point and Little Salmon Bay have snorkel trails dotted with underwater panels. Signposted walking trails on the Wadjemup Bidi criss-cross the island's heart, with more than 45 kilometres of connected trails and boardwalks to follow.

A main attraction is Rottnest Island's iconic species – the quokka – that is unique to Western Australia.
Immerse yourself in island life with an overnight experience with everything from premium self-contained units and campgrounds to glamping, hostel, and hotel stays.
RIA operates the island according to the Rottnest Island Authority Act 1987 (the Act). The control and management of the island is vested in RIA for the purpose of enabling it to:
Provide and operate recreational and holiday facilities on the island
Protect the flora and fauna of the island
Maintain and protect the natural environment and the man-made resources of the island and, to the extent that RIA's resources allow, repair its natural environment
OUR VISION
RIA's vision for Rottnest Island is for it to be a visitor destination of national significance for its recreational, environmental and cultural heritage values.
OUR VALUES
Our organisational values drive the way we make decisions, interact with each other, and work together to achieve results. Our five core values are Integrity, Collaboration, Accountability, Respect and Excellence — and represent our commitment to a professional and inclusive workplace culture we can all enjoy.
The Rottnest Island website has everything you need to plan your visit to the island. This includes how to get there, accommodation, events, and things to see and do.
Explore and Rejuvenate at

Wadjemup
Rottnest Island is a unique holiday destination just off the Perth coast.