World Heritage areas are the most exceptional and unique places on Earth.
Last updated: 22nd June, 2023
Image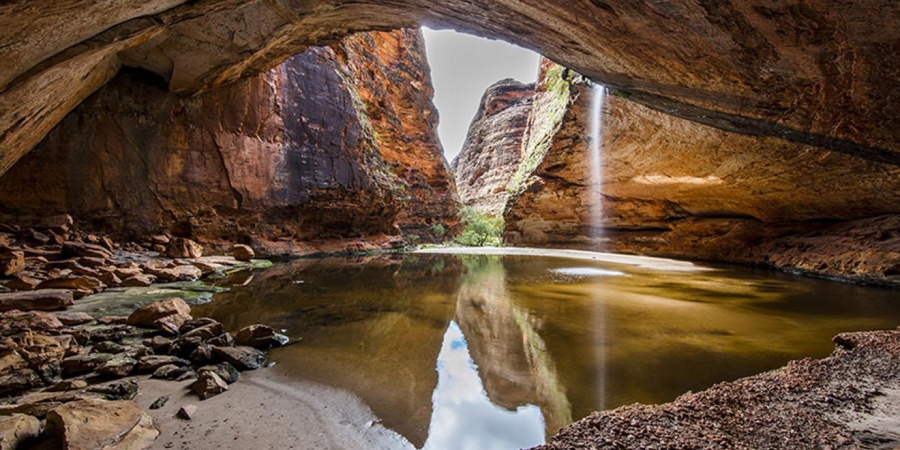 In 1972, worldwide concern over the destruction of the Earth's cultural and natural heritage led to the United Nations Educational, Scientific and Cultural Organisation (UNESCO) establishing the World Heritage Convention. This identifies, celebrates and protects the Earth's irreplaceable natural and cultural heritage, and ensures it is conserved for all people for all time.
World Heritage status is awarded by the UNESCO World Heritage Committee to sites that are deemed to possess 'Outstanding Universal Value' - cultural and/or natural significance so exceptional that it transcends national boundaries and is of common importance for present and future generations of all humanity.
The Australian Government has primary responsibility for the implementation of the World Heritage Convention and development of national policy on World Heritage matters. Both State and Commonwealth legislation protect the World Heritage values and prohibit actions that have, or are likely to have, a significant impact on the World Heritage values of a declared property.
DBCA is responsible for the implementation of policy and the day-to-day management for three of the four World Heritage areas in Western Australia:
Murujuga World Heritage nomination
Murujuga, the traditional Aboriginal name for the Dampier Archipelago and surrounds, is being nominated for inscription on the World Heritage List. This will mean its unique cultural, spiritual and archaeological values are internationally recognised at the highest level.
The Western Australian Government is working in partnership with the Murujuga Aboriginal Corporation and stakeholders to progress the nomination. 
More information on World Heritage
Information

for visitors

Explore our World Heritage areas on the Explore Parks WA website.