Western Australia has an amazing range of landscapes and remarkable flora and fauna just waiting to be explored.
Last updated: 12th June, 2023
Image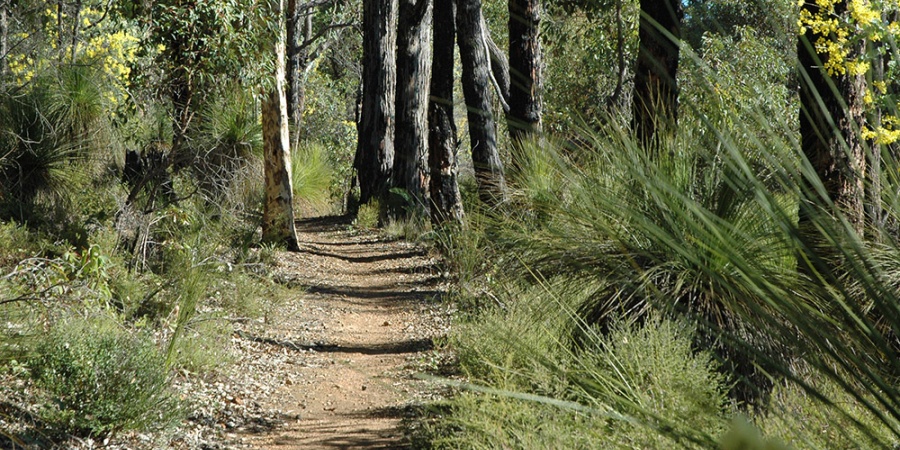 Trail development guidelines
Whether you are enjoying a leisurely stroll through the forest, riding a mountain bike through the bush, or taking on the challenge of a long-distance trail, WA's extensive trail network provides a gateway to the great outdoors. With an increasing demand for trails comes the challenge to provide them in a sustainable way, without degrading environments and minimising maintenance into the future.
In recent years, the Department of Biodiversity, Conservation and Attractions (DBCA) and Department of Local Government, Sport and Cultural Industries (DLGSC) have partnered with international trail specialists, key stakeholders, and the trail community to produce guidelines to assist land managers, trail professionals and trail groups in developing and managing trails sustainably – environmentally, socially and economically.
The intent of these guidelines is to ensure future trails are a recreational asset to the community, and not a liability. The guidelines are an important resource and tool for land managers, trail professionals and trail groups, providing guidance and a consistent development approach to trails across Western Australia.
The guidelines and templates below are supplied to assist the planning process for any new trail development design.
Trail Projects
For information and updates on new trail projects throughout the state, go to trailswaprojects.com.au
If you have questions, would like to discuss these documents, or require a high-resolution version of the Western Australian Mountain Bike Management Guidelines, please contact recreationandtrails@dbca.wa.gov.au.
Explore Parks
Trails
Discover the many multi-day bushwalk trails in Western Australia's parks.