Volunteering with the Parks and Wildlife Service
Essential information about volunteering with the Parks and Wildlife Service.
Last updated: 29th August, 2023 (under review)
Image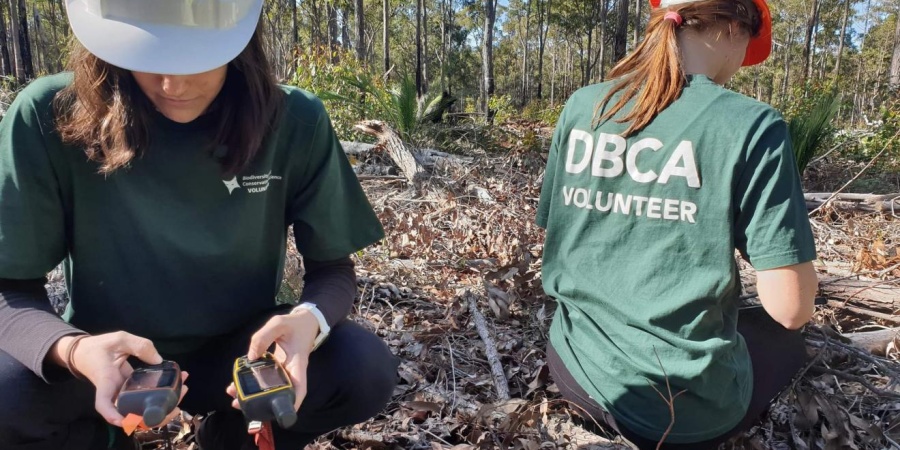 Parks and Wildlife Service volunteers are involved in on-ground projects that contribute to conservation, science, recreation and tourism. Some of these projects can give you access to work in areas not usually available to the public, like working in restricted areas or with rare fauna and flora.
The Parks and Wildlife Service recognises registered volunteers for their contributions by including them in its rewards program. Volunteers can get park passes and discounts on Parks and Wildlife Service publications and subscriptions like LANDSCOPE magazine.
Suitability
Anyone can apply to become a volunteer! There are no age limits to volunteering with the Parks and Wildlife Service. However, under 16s must be supervised by parents or guardians, and all volunteers must be physically capable of carrying out their role. Depending on the demands of the role, you may be asked to provide a 'Fit for Work' certificate.
Insurance
All registered Parks and Wildlife Service volunteers are given training and guidance for their role, Health and Safety guidance and can be insured against personal accident while volunteering.
International volunteers
If you are not an Australian Citizen, you can still become a volunteer. Your visa work entitlements will be checked as part of the volunteer registration process, and you will need to have your own current health insurance.
Induction
Once you register to volunteer with us, you will be given an induction before starting your role. Your induction will cover health and safety information, guidelines on conduct, and cultural awareness.
Recent highlights and achievements from volunteer projects
Read below to hear how volunteers are involved in the work of Parks and Wildlife Service.
Looking for
volunteering opportunities?
View volunteering opportunities run by Parks and Wildlife Service across Western Australia.