$22 million boost to Aboriginal Ranger Program as funding round opens
$22 million boost to Aboriginal Ranger Program as funding round opens.
Last updated: 4th July, 2023
Image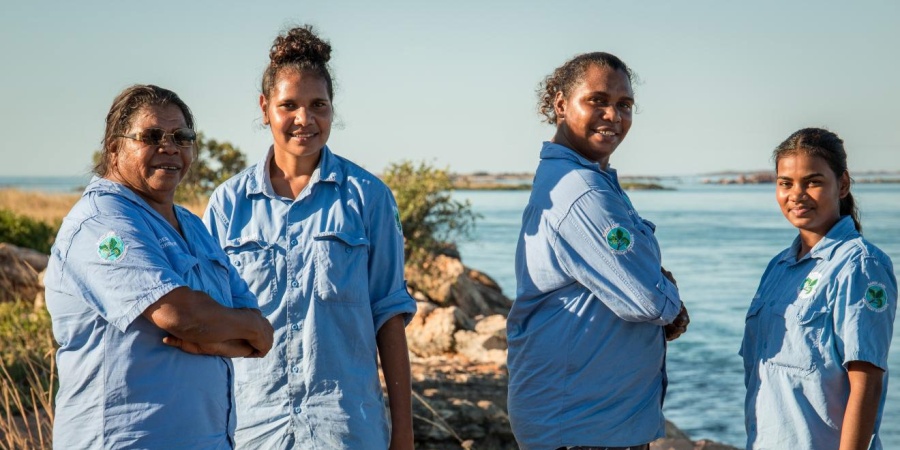 The McGowan Government is providing up to $22 million to Aboriginal organisations in the latest round of the Aboriginal Ranger Program (ARP).
The news follows the formation of an ARP Reference Group comprised of 20 members, each with experience within the Aboriginal ranger sector, who are contributing to the program's design and rollout.
The ARP's new Expansion Fund will help Aboriginal organisations consolidate their ranger programs and plan for the next four years by supporting key ranger positions and career development opportunities. 
The ARP directly supports training opportunities to help Aboriginal rangers develop skills in conservation and land management.
Around $20 million has already been invested in Aboriginal ranger groups during the first three rounds of the program from 2017-2021. The funding has already helped Aboriginal ranger groups progress exciting initiatives such as: 
Dampier Peninsula Women Rangers Monsoon Vine Thicket Recovery Program, which involves two ranger groups - the Nyul Nyul Rangers based out of Beagle Bay and the Bardi Jawi Oorany Rangers based at Ardyaloon, One Arm Point on the Dampier Peninsula; and
Karajarri-Ngurrara Desert Fire and Biodiversity Project also involves two ranger groups - the Karajarri Rangers based out of Bidyadanga and the Ngurrara Rangers based out of Fitzroy Crossing. Two Ngurrara and two Karajarri rangers were trained in and undertook fire management, biodiversity surveys, habitat mapping and cultural site management.
Applications can be submitted to the Department of Biodiversity, Conservation and Attractions and are open until 11.59pm Friday April 8, 2022.
Visit the Aboriginal Ranger Program page for more information.
More funding under the ARP will be made available later this year for new and emerging ranger programs.
Comments attributed to Environment Minister Reece Whitby:
"The McGowan Government recognises the crucial role of providing employment opportunities for Aboriginal people, particularly in regional and remote areas to improve social outcomes in Aboriginal communities and the wider Western Australian community.
"Since the start of the Aboriginal Ranger Program in 2017, more than 600 ranger jobs have been created on-country and importantly, nearly half of these jobs went to women.
"Funding more ranger positions will help to create pathways for Aboriginal people to develop careers in land and sea management while also providing long-term social, cultural and conservation outcomes."
Comments attributed to Aboriginal Affairs Minister Tony Buti:
"The program has gone from strength to strength since its inception several years ago, delivering jobs and training opportunities in managing country.
"This latest investment will build on the work already undertaken and allow Aboriginal ranger groups to leverage the wide and far-reaching achievements to date.
"Programs like these create meaningful Aboriginal employment on-country by working closely and respectfully with Aboriginal communities.
"This is another component of Closing the Gap, helping to strengthen connection to country and contribute to a sense of greater community identity and pride."
Environment Minister's office - 6552 6300
Aboriginal Affairs Minister's office - 6552 6400