The Western Australian Herbarium is responsible for the description and documentation of Western Australia's exceptional botanical species diversity.
Last updated: 25th August, 2023 (under review)
Image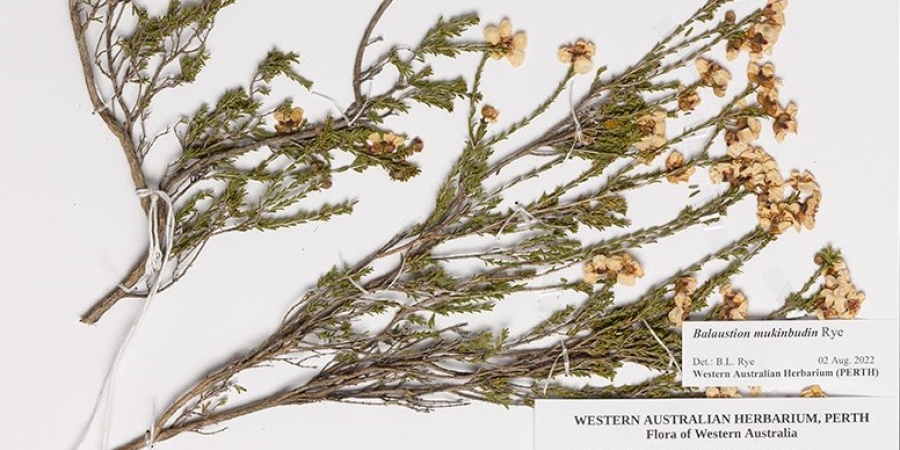 The Herbarium houses a collection of more than 840,000 dried specimens of plants, algae, bryophytes (mosses, liverworts and hornworts), lichens, fungi and slime moulds gathered from 1770 to today throughout Western Australia and from across the globe.
These collections with their data and their ancillary components (e.g. collection notes, photographs, tissues) provide a permanent record of the occurrence of a species at a particular place and time. It forms an irreplaceable source of information and an invaluable piece of research infrastructure for managing and understanding Western Australia's biodiversity.
The Western Australian Herbarium plays a vital role within the Department of Biodiversity, Conservation and Attractions (DBCA), providing names and occurrence information that is essential for biodiversity conservation planning and management. The collection and its data are a dynamic resource, with material continually added to the collection, updated, or reclassified in light of new scientific knowledge. New species are documented each year, often during research on the collection or as a result of botanical field surveys.
Information on the State's flora is made freely available through the Herbarium's portal Florabase, the Australasian Virtual Herbarium, and the journal Nuytsia. Staff and associates also maintain an active Facebook page to promote Western Australia's biodiversity and the activities of Herbarium staff and volunteers