Yarning is a term used by Aboriginal people meaning talking and sharing stories.
Last updated: 25th August, 2023
Image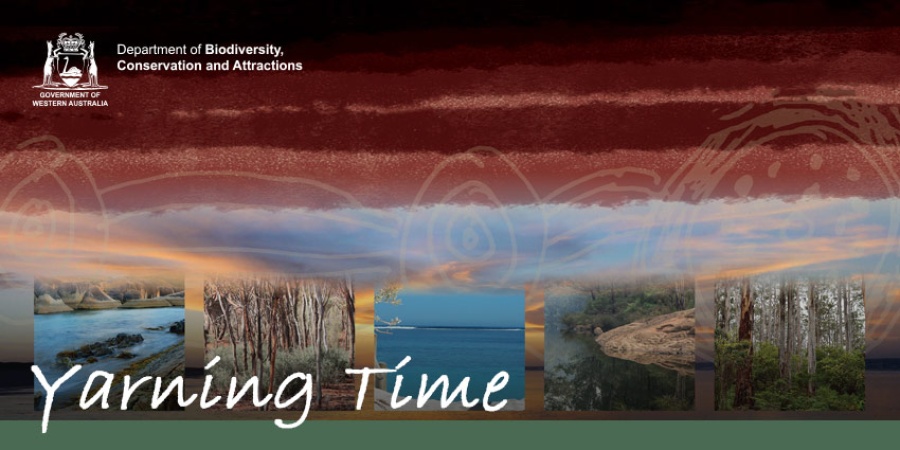 We are pleased to bring you news and information that showcases the important work that has been undertaken by DBCA and Traditional Owners. Yarning Time informs the community, our partners and staff of developments in Aboriginal engagement across the State. Aboriginal engagement involves almost every aspect of the department's work including reserve creation, science, recreation, tourism operations, conservation land management, fire management, wildlife management and heritage protection, much of which is being enabled through formal and informal joint management and partnership initiatives. Please have a read and enjoy.
Downloads