Whale shark management in Western Australia
The whale shark (Rhincodon typus) is the world's largest living fish.
Last updated: 7th November, 2023
Image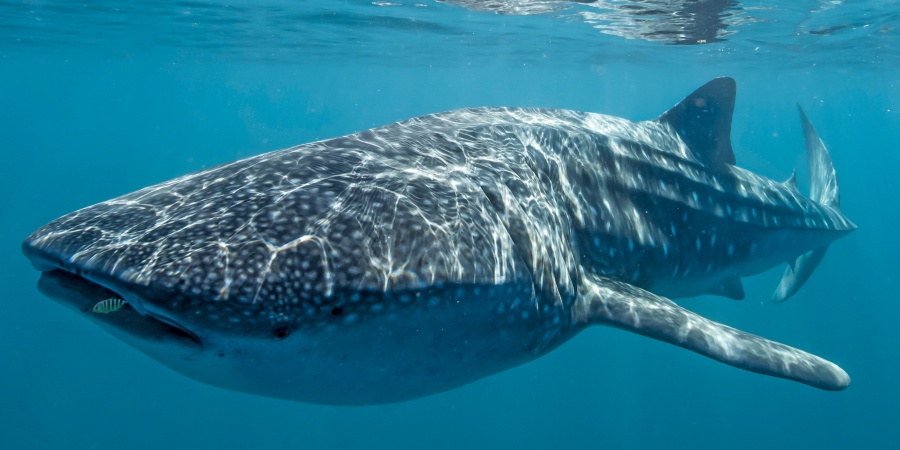 The whale shark is Western Australia's marine animal emblem and is protected in Australian waters under both state and federal law.
Despite their huge size, these gentle giants are harmless filter feeders that cruise the world's oceans looking for plankton.
Ningaloo Marine Park is one of only a few places in the world where whale sharks appear regularly in near-shore waters in numbers, where they are easily accessible to observers.
The annual whale shark aggregation at Ningaloo is linked to an increase in productivity of the region.
The whale sharks are most reliably seen swimming and feeding in Ningaloo waters from March to July.
Some years they remain in the area into August and even September and October.
Whale sharks can reach up to 18 metres in length, but at Ningaloo Marine Park they are generally between two and 12 metres in length.
A 12 metre shark weighs up to 11 tonnes and has a mouth over a metre wide.
They have three prominent ridges along each side of the body and a distinct pattern of white spots and stripes against a dark blue/grey background.
Whale sharks have a broad, flattened head, with a very large mouth nearly at the tip of the snout.
The eyes are small and located at the sides of their head.